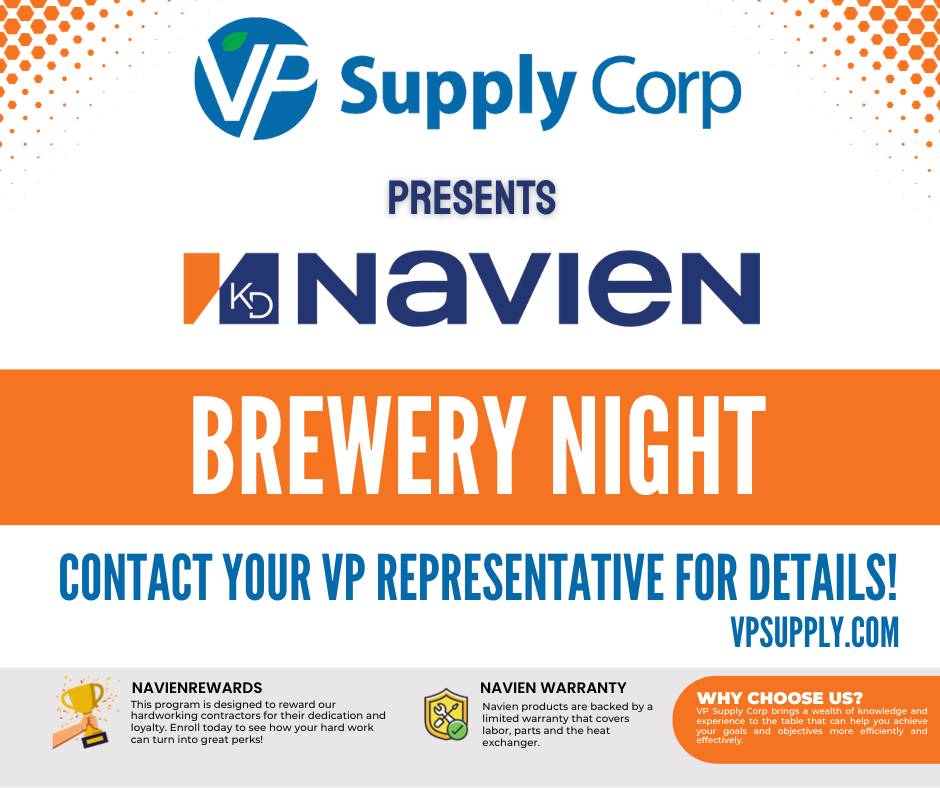 We are Hosting Navien Brewery Night!
November 29, 2023- Syracuse, NY - Bullfinch Brew Pub - 4-7 pm
December 6, 2023- Saratoga Springs, NY - Druthers Brewing - 4-7 pm
This event will provide our customers with in-person training to help improve their skills and expertise.
We will have four stations set up, each providing valuable information on different topics related to construction and renovation.
1. Contractor Rewards station – explaining the benefits of the program & registrations if they are not enrolled.
2. NPE Water heater Station
3. Combi Station
4. Boiler station
We encourage business owners and decision-makers to RSVP with your VP Representative.
This is a fantastic opportunity to network and learn more about how VP Supply and Navien can help deliver a pain-free construction and renovation experience. We hope to see you there!