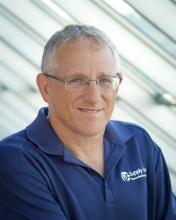 Gary Curwin President and CEO
He joined the company in 1983 and assumed control over day-today operations with his brother Louis in 1991. An ardent believer in the values of hard work and customer service, he has used these principles to propel VP Supply into a wholesale distribution leader throughout New York and Western Pennsylvania. A graduate of James Madison University, Gary resides in the Rochester area with his wife and enjoys bicycling. He is the proud father and grandfather.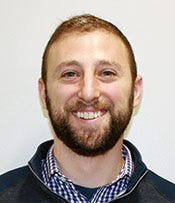 Ben Curwin Chief Operating Officer
He began working summers at VP in 2004 cleaning shelves, conducting cycle counts and generating submittals. He joined the company full-time in 2015 as Director of HVAC after spending four years The Joyce Agency, a Virginia-based company where he gained his expertise in commercial HVAC applied equipment and sales. He added COO responsibilities in 2019 and has been instrumental in the company's expansion, including the recent acquisition of DAVE (Digital Audio-Visual Environments). He directs the sales and operations teams while maintaining oversight over the management team and company strategic objectives. A graduate of the University of Maryland with a degree in Chemical Engineering, Ben lives in the Rochester area with his wife and children.
Louis Curwin Treasurer
Starting at the company sweeping floors part time during the summer, he assumed a full-time role in sales in 1978. Since then, he has been at the forefront of the company's growth from a Rochester-based plumbing wholesaler to a diversified, multi-branch corporation. In addition to his management responsibilities, he maintains an active role in commercial and residential plumbing sales. A father of 8 children and grandfather to 5 grandchildren, Louis lives in the Rochester area with his wife. He is an avid international traveler and enjoys off-road biking.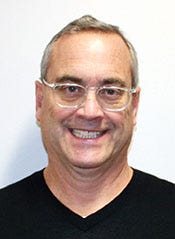 John Casper Chief Financial Officer
He is responsible for all financial reporting, bank relations, risk managment, strategic planning, forecasting and budgeting.