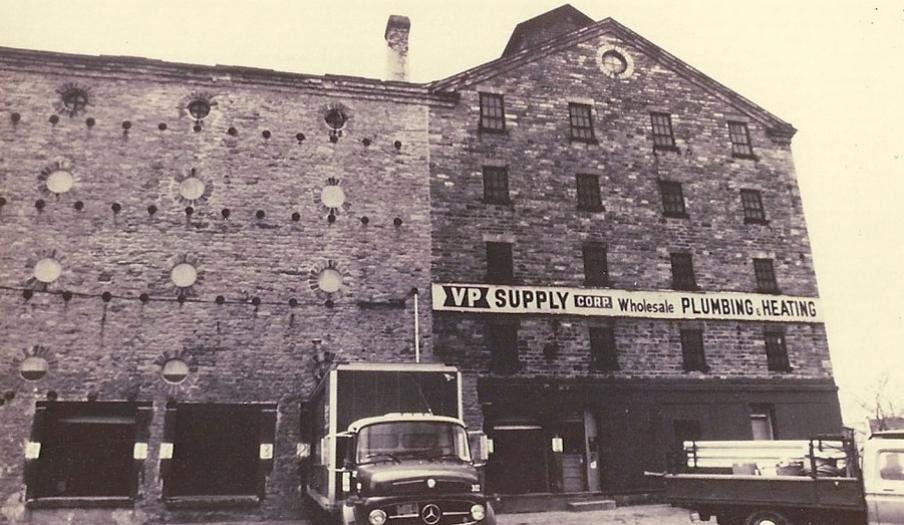 Our History
VP Supply was founded in 1965 by Marv Miller and Elliot Curwin. From its inception as a small wholesale plumbing supplier serving the greater Rochester area, it has since grown into a sprawling, multi-branch corporation serving New York and Western Pennsylvania with a wide array of products and services. While this expansion has widened the product offerings and geographic territories VP is able to service, the singular, unwavering focus on unparalleled customer service that was established decades ago has remained at the forefront.
VP Supply is proudly able to offer customers a variety of product lines including plumbing, HVAC, electrical, fasteners, industrial contractor supplies, renewable energy, hardware and tools. Innovations by VP showrooms are premier kitchen and bath design centers staffed by experts to tackle projects of all sizes from start to finish. Through the recent acquisition of Digital Audio Video Environments (DAVE), VP has positioned itself on the cutting edge of the latest trends in SMART technology and their application in both the home product and automotive space. VP offers walk-up counter services, Will Call, truck and parcel delivery services to give customers multiple options to obtain the products they need.
A family-owned business, VP Supply's management team presently includes CEO Gary Curwin, Treasurer Louis Curwin and COO Ben Curwin. They have maintained a family atmosphere and culture that pervades the organization, one that is valued and appreciated by employees and customers alike and differentiates VP from its larger corporate competitors. VP Supply staff members are veteran product experts and bring years of industry experience to their direct, personal customer interactions. Flexibility on complicated orders and personal assistance on large bids are hallmarks of the VP experience and have propelled the expansion of company in the face of broader economic challenges. VP Supply is proud of its reputation of operational excellence.
Recent acquisitions joining the VP Supply family
United Fasteners and Hardware, Auburn, New York
Legion Supply, Erie, New York
J.E. Sawyer and Co., Glens Falls, New York
Dansville Electric, Dansville, NY
Maynard's Electric, Rochester, NY
Digital Audio Visual Environments (DAVE), Rochester, NY
Fast Facts
-Greater Rochester Chamber of Commerce Top 100 Company
-Supply House Times Premier 150 distributor (#61 nationally)
-United Way Award of Excellence (2013)
-405 full-time employees
-16 branches in 15 cities across New York and Pennsylvania